Moved by the heart wrenching story of Richard Bradford and his daughter Meg; inspired by Richard's epic #miles4meg fundraising exploits
The Ataxia Cafe Crawl (#ataxiacc) is a sponsored walk, cycle or ride from Middleton Sports Club to Portslade Cricket Club on Friday 19 April 2019. We're travelling over 22 miles and stopping at four cafes along the way to raise funds into research for treatments for people with Friedreich's ataxia.
Our inspiration – Meg and Richard's story
"Meg is 16 and she is my daughter. She was diagnosed with Friedreich's ataxia 2.5 years ago. Unfortunately, we knew very quickly that hers is far more aggressive than most meaning in this short space of time she has now become dependent on a fully automated wheelchair and needs fully aided living. This should have taken 25 years, it took two."
"I decided I can't just sit around and do nothing, I must help to find a cure for this incurable condition and that is my only goal. I am her dad and I know why she has FA, it's genetic, so I know I have to live with that. I need your help to beat this, any parent would do the same…. FA is destroying her life little by little every day and I will not accept this for my baby girl."
Read more of their story on the #miles4meg campaign
Our vision
Our vision is to get as many communities across Sussex involved and make the event as big as it can possibly be. We are looking for people to either participate or promote the event from groups such as:
– Cricket Clubs: Richard and my team share a passion for cricket so we'd like to get as many cricket clubs from Sussex involved.
– Football fans: The Ataxia Football Collective (#AtaxiaFC) has been created to unite football fans in supporting the Ataxia Cafe Crawl. Join now and represent your team in the fight to cure FA. https://www.facebook.com/AtaxiaFC/
– People with ataxia: we want people from Sussex that have ataxia, or whose lives have been touched by ataxia, to be involved. If you can't manage the full 22 miles, how about joining Ataxia Cafe Crawl: The Home Straight? This is the final 1.8 miles of the route from Southwick Green to Benfield Valley. 60 year old Sharon Read has signed up already – what an inspiration!
– Businesses: We would love businesses all across Sussex to get involved
The event
This event is open to cyclists, wheelchair users and even motorists! There will be a defined walking route, but participants may take whatever route they like, as long as they start at Middleton, finish at Portslade and visit the following cafes en route:
⦁ Costa Littlehampton
⦁ Asda Ferring Cafe
⦁ The Lido cafe Worthing http://www.theworthinglido.co.uk/lido-cafe/
⦁ La Patisserie Shoreham-By-Sea http://lapatisserieshoreham.co.uk/
The route
Why Middleton to Portslade, you ask? Well, Richard and my team all played at Portslade Cricket Club. Richard also played for Southwick CC and Middleton CC. The walking route will take participants from Middleton's home ground and past Southwick Green (the spiritual home of Southwick CC) to Portslade's home grounds of both the past (Victoria Park) and the present (finishing at Benfield Valley).
Interested in taking part? Email us at ataxiacc@gmail.com or follow us on Twitter and Facebook:
@ataxiacc #ataxiacc
With special thanks to the Portslade Cricket Club
I'd like to thank Portslade Cricket Club for their support for the Ataxia UK cause. Not only are they heavily involved with the Ataxia Cafe Crawl, they are also planning to hold a charity cricket event later this summer.
Friends of #AtaxiaCC
I am delighted to announce that the following businesses and organisations have agreed to promote our event: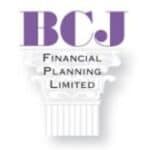 Ian Morley